Rick Kalinowski has always loved watching the squirrels that visit his yard. He wanted to do something special to show his gratitude for the happiness they bring to his life. So, he had an idea – he decided to build a small picnic table just for his furry friends.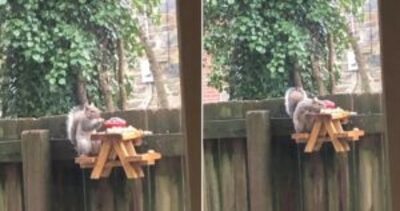 Using scrap wood he had lying around, Rick crafted the table and attached it to his fence. He then scattered some nuts on the tabletop and waited eagerly for the squirrels to discover it. He was overjoyed when the first squirrel arrived and sat down at the table, just like a human enjoying a meal at a restaurant.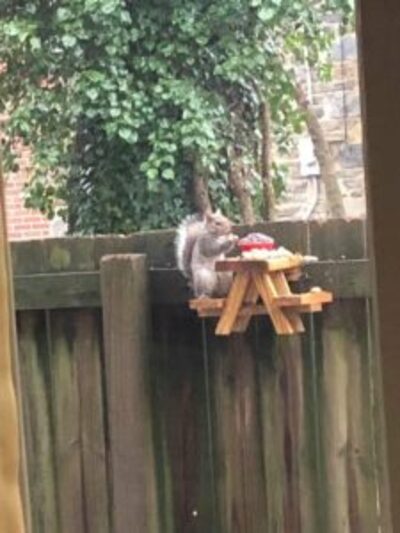 Now, every morning when Rick goes to grab his coffee, he sees the squirrels waiting at the table for their breakfast. They have become fast friends and Rick loves having them as his companions.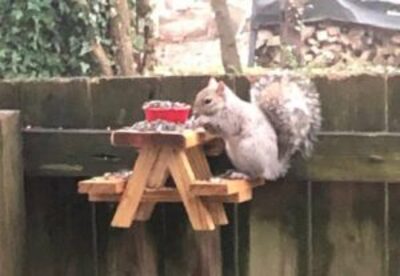 It's a win-win situation for everyone involved, and Rick couldn't be happier that he can show his appreciation for the wonderful creatures that brighten up his days. It's a touching and thoughtful gesture that truly shows the kindness of human nature.