In a mind-boggling twist of fate, the first bison calves born in Banff National Park in over 140 years have made their grand debut to the public eye, sending shockwaves throughout Canada.
On Tuesday, Parks Canada unveiled photographs of the first bison calf to be born in Panther Valley on April 22, and since then, two additional calves have made their appearance. This development has left citizens in a state of awe and wonder.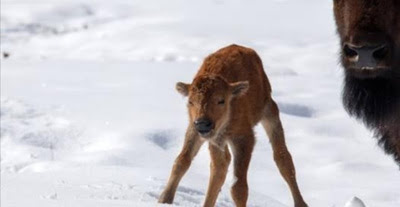 Bill Hunt, a representative of Parks Canada, stated that ten females and six males are currently pregnant in the Banff backcountry. The situation appears to be in excellent shape, and the irony of the calf being born on Earth Day adds an extra layer of fascination.
In February 1, 16 Plains bison were relocated from Elk Island National Park, situated east of Edmonton, to the Panther Valley in Banff National Park. The five-year pilot project aims to reintroduce wild bison to the eastern slopes of Banff, and these calves will have Banff as their sole home, a pivotal moment for the initiative, according to Hunt.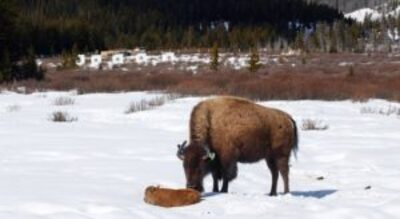 In addition to its ecological significance, the federal government claims that the reintroduction of bison holds "tremendous spiritual importance" for Indigenous communities.