The cat Dynamo is such a food lover that his owner had to put up posters in their neighborhood, asking neighbors not to feed him. Along with a picture of her ginger furball, she wrote, "He's a furry con artist pretending to be starving." Despite receiving gourmet meals and delicious treats, Dynamo still goes around trying to mooch food from strangers. His owner doesn't want him to get chubby, and she's worried it might happen if he continues this way.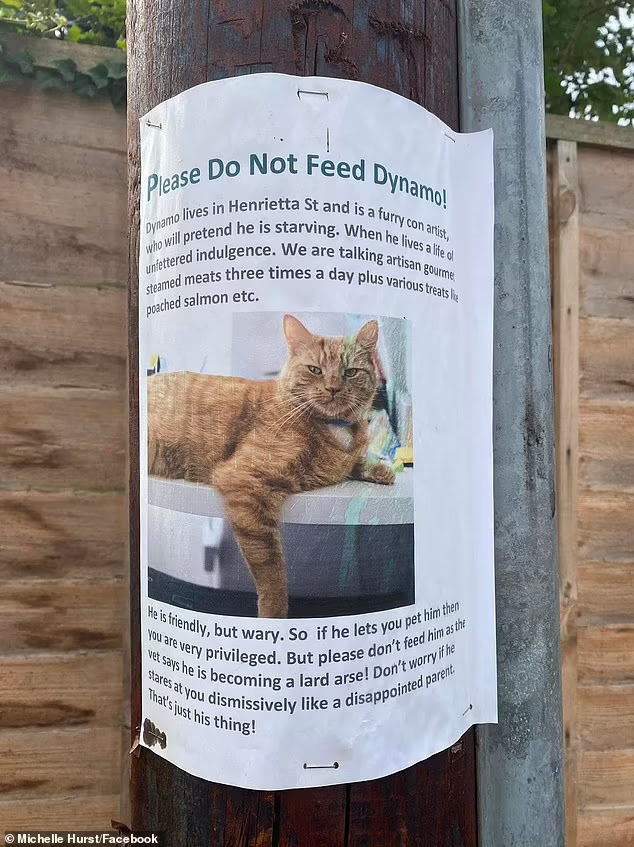 She gave some advice: "Don't be concerned if he gives you a disapproving look; that's his issue. If he lets you pet him, consider yourself lucky, but don't give in to his begging for treats."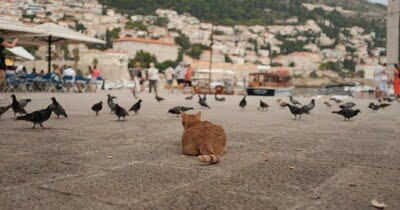 A passerby took a photo of the owner's warning flyer about the sneaky feline and shared it in a local Facebook group. It quickly went viral, gathering more than 134,000 likes, as reported by the Daily Mail.