The short video footage, filmed in August 2020, only unfolded now as it was used as part of a scientistic study. The paper was recently published in the journal Mammalia, and it studied the presence of melanism in the Canada lynx. The study was lead by Thomas Jung.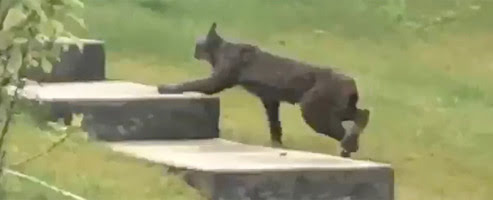 While everyone, including scientists, were initially skeptical that the creature was a Canada lynx due to its unusual hue, it was finally determined that the creature is a Canadian lynx, and its black fur is due to melanism. Although this unusual trait is prevalent in more than a third of felines, it has never been observed in the Canada lynx until recently.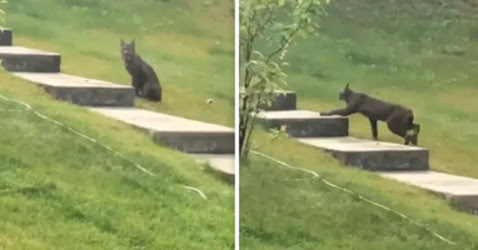 Jung viewed the animal from a distance of around 50 meters (roughly 160 feet), which didn't seem too perturbed by the presence of people nearby. In the 30-second clip you can also hear a dog barking, which might be what eventually caused the big cat to slowly sneak away.