After being rejected by his own mother soon after birth, this small foal's life was everything but simple. Thankfully, he wasn't by himself.
The helpless newborn donkey overcame his difficult circumstances and changed the odds in his favor after finding a new, devoted mother because he was surrounded by love and devotion!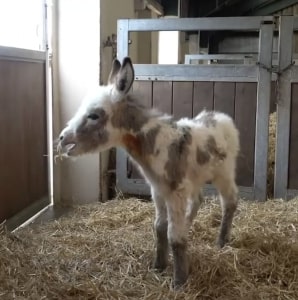 When Ben's mother arrived at the Donkey Sanctuary in the UK, she was already pregnant. The horse named Millie was still months away from giving birth and was not at all prepared to be a mother.
Unfortunately, it just wasn't meant to be, despite the staff's best efforts to prepare her for what would have happened next. And soon after giving birth, she abandoned her child!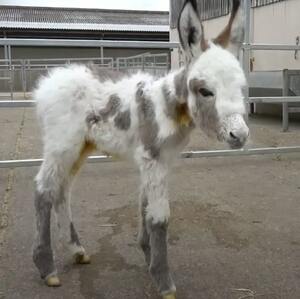 The sanctuary reported that the mare and her foal "were not together or showing any signs of the bonding process that would ordinarily take place."
We made a conscious effort to persuade her to accept him, but this young, inexperienced mother simply refused to allow her foal to be within touching distance of her, making it obvious that she had done so.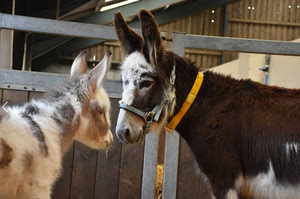 Without a mother, an animal's prospects of surviving are incredibly poor, and Be was exactly the same.
However, the kind staff at the refuge did everything they could to keep the tiny foal alive, and they eventually were successful. They spent a lot of time with him, making him feel at ease and loved, and bottle-fed him after three to four hours.
However, the little Ben still need constant care, warmth, and protection—things that can only be provided by a mother.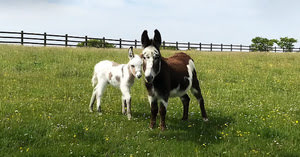 The team chose to introduce Ben to "auntie" Jingle, another mare at the sanctuary, because his mother was no longer an option.
Unexpectedly, it didn't take long for the two to become inseparable. Everyone involved was overjoyed to learn that Ben had finally located a devoted mother.