When the ginger cat was a kitten, he was abandoned.
Fortunately, an employee of a little shop in Chinatown, New York, agreed to bring Bobo to the store and let him live there.
Little Bobo promptly got to work and spent the next ten years showing himself to be a very trustworthy employee.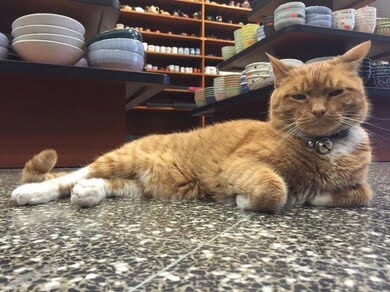 Bobo handled all the essential tasks that needed doing in the shop, such as sitting on every random piece of cardboard, staring out the window, and meowing at customers.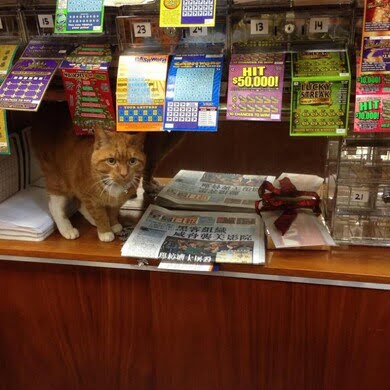 He also kept a close eye on his coworkers and liked to know where everyone was and what they were doing.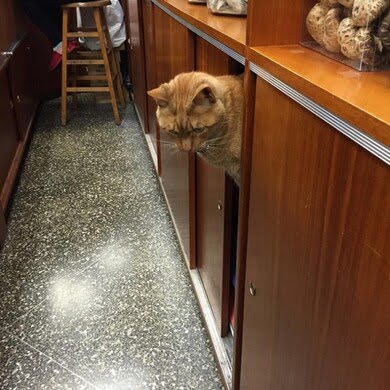 Bobo was the only cat in the shop, and he treated it like his little kingdom, which garnered him the nickname "King Bobo."
Bobo very much enjoyed this acknowledgement of his regal aura.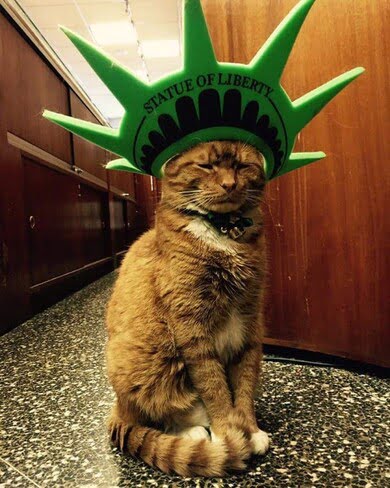 Bobo worked at the shop for twelve years and never missed a single day.
He made numerous friends and acquaintances throughout the years, and he charmed his way into the hearts of many individuals.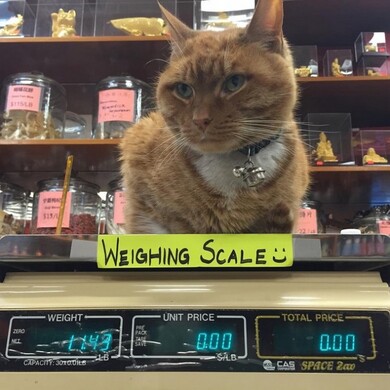 Then, after years and years of hard work, Bobo decided that it was time for a change.
It was time to slow down and embark on a new adventure.
And so, Bobo ended up finding a forever family!
Bobo moved out of the little shop and in with his new mommy, and started a new and exciting chapter of his life.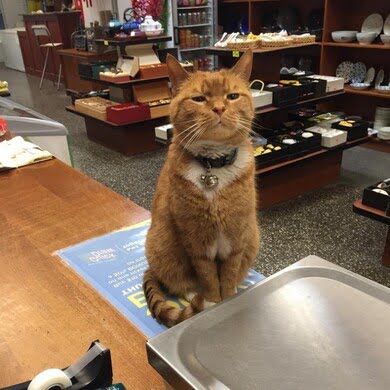 Bobo loves his new mommy and is thoroughly enjoying his new life.
All those years of hard work have truly paid off, and Bobo is very happy to sit back and enjoy the fruits of his labour.
This sweet kitty can look forward to many joyful and loving years together with his mom, and he couldn't be happier.