When Buddha the ginger cat and Bonsai the tortie cat were recovered in Phoenix, Arizona, their mother cat had been gone for days and they had been abandoned outside. Both had severe malnutrition, and their legs were covered in injuries.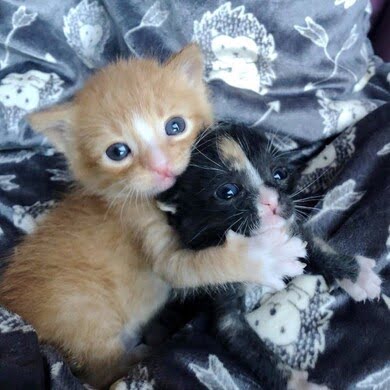 The tiny kittens were instantly saved after Melinda Blain, co-founder of Bottle Baby Fosters, was notified of their predicament.
"The tortie female weighed only 85 grams, compared to her 120-gram sibling. At five days old, she weighed the same as an underweight newborn, Melinda told Love Meow.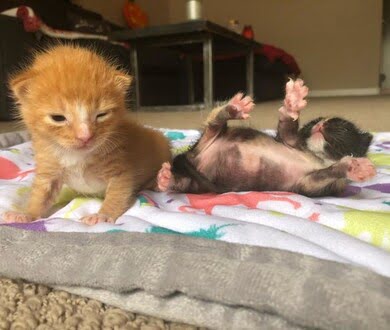 It was obvious that without each other's companionship, the two would not have made it through the trauma. In essence, they kept each other alive during those times of abandonment.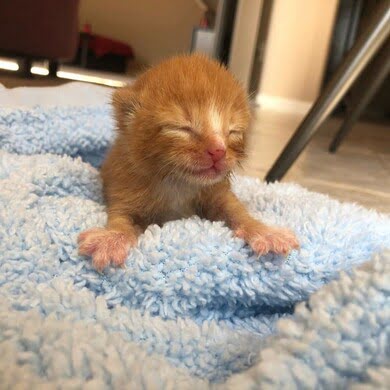 The two would cry nonstop whenever they were apart because they were accustomed to having each other by their sides.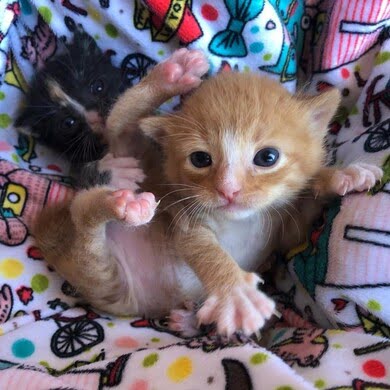 The two could never feel more safe and loved after receiving the attention and care they had been missing for the first few days of their lives.
"As soon as I lifted them up, they began to purr. They simply appeared to be aware of their affection.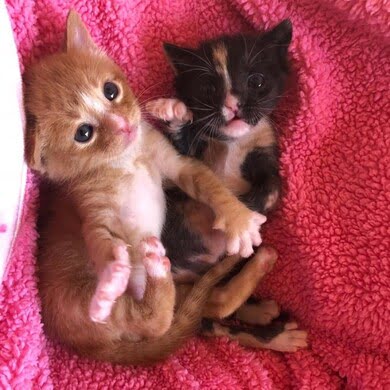 After a day of being well-fed and well-rested, Bonsai the tortie showed a significant improvement and gained 15 grams right away.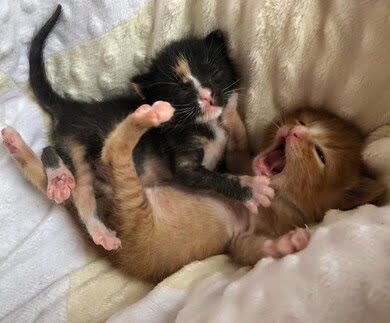 In spite of having severe wounds on her legs, Bonsai showed such great fighting spirit with her brother always by her side. During treatments, she would beg for belly rubs as she lies on her back, and she would respond with purrs of gratification.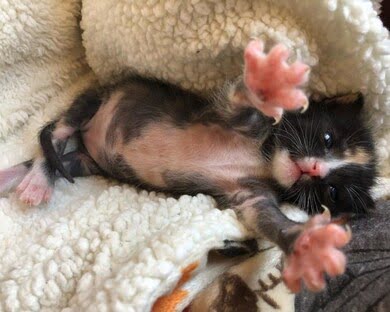 By the time they were 10 days old, both Bonsai and Buddha could already open their eyes, and their bodies demonstrated how well-fed they are.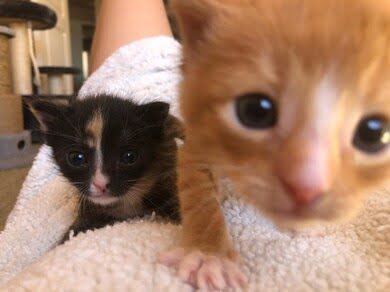 The two will always be inseparable, through the good times and the bad times, they will always stick with each other.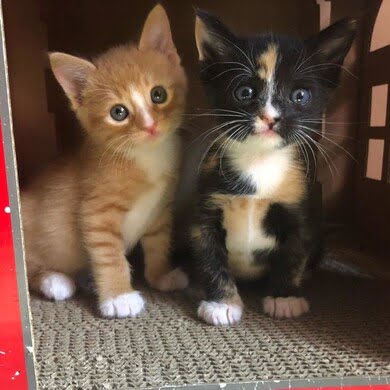 When they are suitable for adoption, the rescue team wants to place them in a permanent home. The two are currently in a situation where they couldn't be happier. They are cared for and cherished, and most importantly, they survived together.