Cats are very sneaky, which is why particularly stealthy robbers are dubbed cat burglars.
When a cat unexpectedly targeted a group of Japanese office workers, they were reminded of this reality.
This clever feline, on the other hand, was not stealing. He was employing his stealth for another purpose: observation.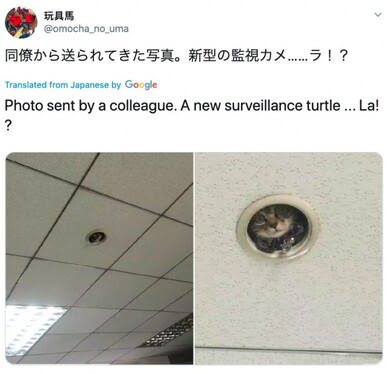 The kitty's spying scheme was uncovered when an office worker observed a little face peering down at him through a hole in the ceiling.
He promptly took a picture of the kitty and forwarded it to a coworker, who then tweeted it and jokingly compared it to a surveillance camera.
The amusing images of the tiniest little CCTV camera ever have subsequently gone viral on Twitter, making everyone giggle.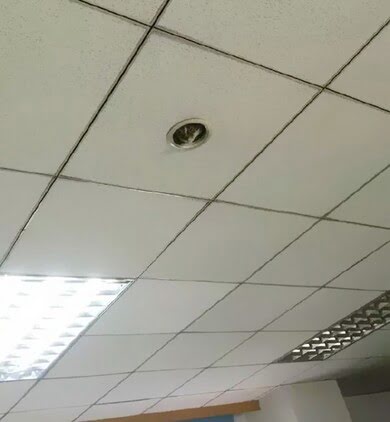 Perhaps the cat was simply trying to ensure that everyone was focused on their work and doing their best.
We're sure we'd all work harder if we knew this adorable kitty was watching us.:)