When a man discovered a tractor supply business that permitted customers to bring their pets inside as long as they were on leashes, he was overjoyed. Robin, a different customer at the store, was able to record this event on camera.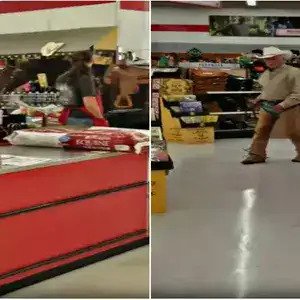 Robin was in the store when she noticed a man enter dressed entirely in cowboy garb. The man went to the cashier and asked if the sign's statement that animals were permitted inside as long as they were on leashes was accurate. He questioned if the sign included his pet, a senior horse, once it was confirmed that the sign was accurate.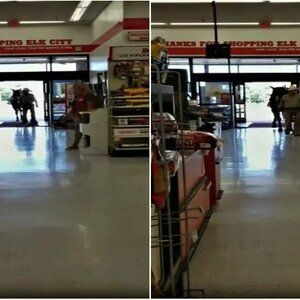 He said that he needed to buy some feeds and that he wanted to take his horse with him. He was permitted to bring his horse into the shop because it was equipped with a bridle.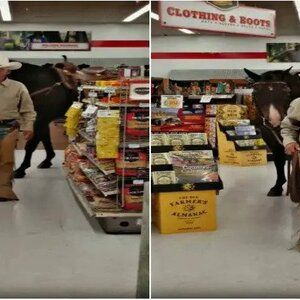 The horse appeared content to be inside the air-conditioned store as compared to the scorching temperature outside, according to onlookers. Robin, who just so happened to have a camera, was able to record it.
Video below: