Are you ready to be spellbound by an extraordinary account of the unbreakable spirit of animals and the compassionate acts of humanity that will restore your faith in mankind? Although this remarkable story occurred a few years back, its potency and grandeur are as unyielding and evocative as ever.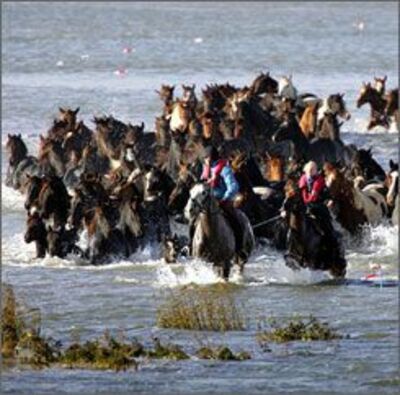 The Netherlands, a country renowned for its low-lying terrain, was hit by a massive storm that marooned a large herd of horses on an isolated island. Firefighters tried to rescue the smaller horses on boats, but the water levels receded, leaving the larger horses stranded.
As the horses' plight worsened, a group of devoted individuals took it upon themselves to provide sustenance and care to the stranded animals. Despite their ardent efforts, 19 horses perished due to heat exhaustion and drowning over three days.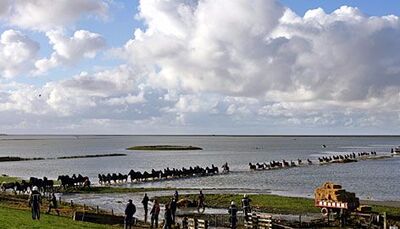 Nevertheless, hope was not extinguished. A valiant group of women mounted on horses came up with an ingenious plan to create a path using submerged pegs and chains to lead the horses to safety. With the women leading the charge, all 100 horses were shepherded off the island and through the perilous waters to safety.
Thanks to the unwavering bravery and steadfast commitment of these individuals, a vast number of lives were saved. This awe-inspiring tale stands as a testament to the resilience of animals and the benevolence of humans in times of calamity.