The world is currently captivated by a unique little foal who is stealing the hearts of animal enthusiasts everywhere. Born on February 9, 2016, Lady Nadira, which means "rare" in Swahili, is a sight to behold. Her distinct cookies-and-cream coat sets her apart from the usual solid grey, brown, or black horses. This foal is as adorable as the newest Budweiser Clydesdale, little Mac, born a month earlier!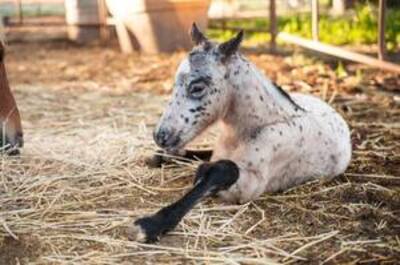 Lady Nadira is a cross between a bay leopard Haflinger and one of the only few-spot Gypsy stallions in the United States, making her a one-of-a-kind cutie. It's always amazing to witness horses becoming friends with tiny pooches who are less than half their size.
Here she is with her beautiful bay leopard Haflinger mom. We're delighted that Lady Nadira is being raised with care, and we can't wait to see her grow!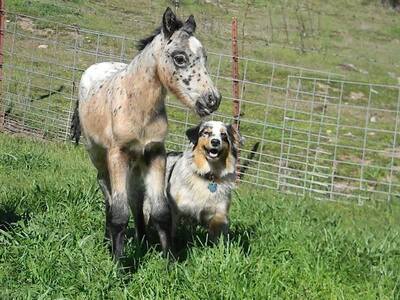 Adding to Lady Nadira's charm is the fact that she gets along with the dogs in her household, as seen in the accompanying video. It's heartwarming to watch their sweet interactions.