Fancy, a pregnant mare, was on the verge of being killed and turned into food at the slaughterhouse, but fate had other plans. Crossfire Equine Rescue saved the day by rescuing her and bringing her to their Texas ranch. However, Fancy was not only denied the opportunity to be a mother, but also the chance to live.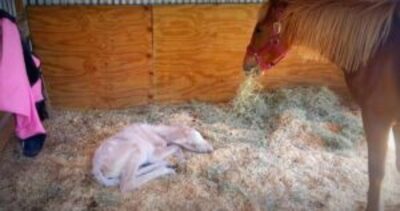 Fancy was so traumatized by the abuse she endured and the slaughterhouse auction that she became terrified of humans. The staff at Crossfire Equine Rescue went out of their way to gain her trust, spending time with her and even sleeping with her in the barn to make her feel safe.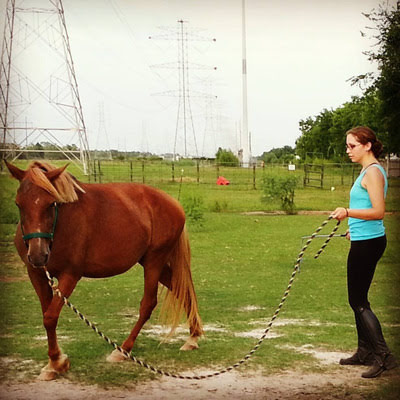 After earning Fancy's trust, they were able to provide her with the necessary love and care, including preparations for her birth. Fancy gave birth to a healthy Palomino filly thanks to the staff's efforts to make her feel at ease. Without their hard work and care, the foal would never have been born.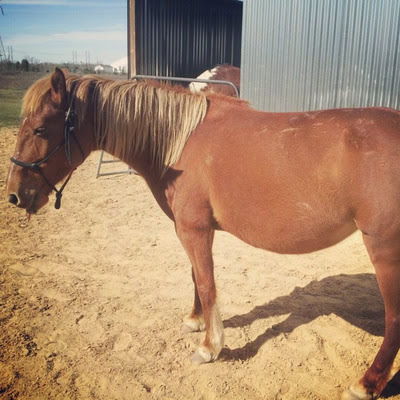 Fancy and her foal were eventually adopted into loving homes where they would be safe and cared for. Her story went viral and people were touched by the incredible journey she went through to become a mother and experience the love and care she deserved.