Murphy, a 31-year-old bald eagle, caused concern among visitors at the World Bird Sanctuary in Valley Park, Missouri, as he sat motionless in his aviary. Many believed he was unwell, but it turned out that he was incubating a rock he had built a nest around.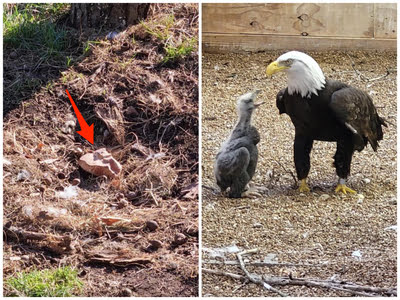 Despite it being impossible, thousands of people followed his journey as he tried to hatch the rock. However, in a surprising twist, Murphy became a father to a real eaglet in April after bonding with one that was brought to the sanctuary after a windstorm. Murphy had lived at the sanctuary for around 30 years after suffering permanent wing damage that prevented him from surviving in the wild.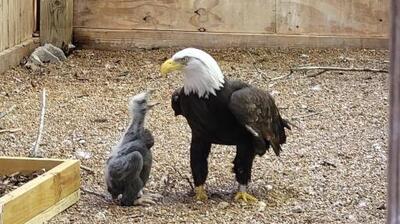 While staff initially moved him to a separate enclosure for being too protective of his "rock baby," they soon placed the eaglet in his nest after observing his nurturing behavior. The eaglet will be trained to fly and hunt before being released into the wild this summer.
Video: