Campbell Jones, a resident of Landsdale, embarked on an exciting journey to explore Rottnest Island with his girlfriend. Little did he know that this trip would change his life forever. Upon reaching the island, he encountered the famous quokka, known for its adorable looks and happy demeanor. The quokka, a type of small wallaby, is indigenous to the island and is nocturnal by nature, usually resting during the day. But in this case, Jones was in for a surprise as he spotted one during the day and took a selfie with it.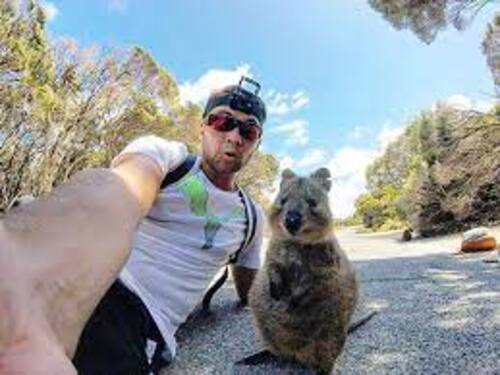 However, the quokka was not quite ready to say goodbye just yet. Jones recounts, "I put down the GoPro, and it jumped at me as if to say, "Come back." The quokka was so persistent in wanting to interact with Jones that he was able to snap the cutest photo of the two of them together. This photo quickly gained popularity on social media and now has over 20,000 likes on Instagram.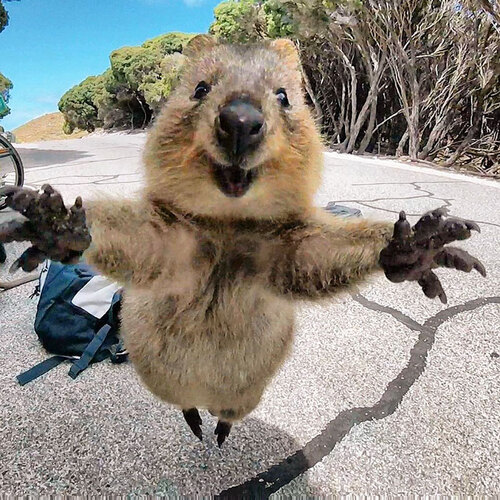 Jones' encounter with the quokka was not just a once-in-a lifetime experience; it was a moment that he will cherish forever. Quokkas are easily sighted on Rottnest Island, but their nocturnal nature makes them elusive during the day. Jones' chance encounter with the quokka during the day made for an unforgettable memory and a unique story to tell. The photo he captured is a testament to the magic that can happen when we least expect it and how sometimes the most delightful moments can come from the unexpected.