The Meadow Farm in Virginia was the place where Secretariat was born on March 30th, 1970. Despite her family's advice to sell the farm and move on, Penny Chenery left her life in Denver, Colorado to try to save her father's farm.Unsure if the foal she now owned would ever be a winner, Penny acquired Secretariat in a coin toss, dividing up the potential offspring with mares bred to his sire, Bold Ruler. Secretariat was a massive colt, quick to stand and nurse with a presence about him that captivated everyone at the farm from the very beginning.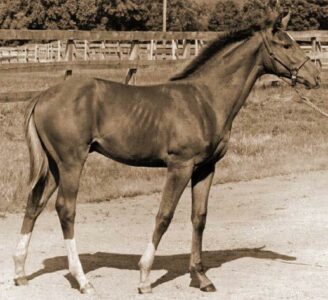 For those who were fortunate enough to be around when he raced, they witnessed something no one else may ever see.Secretariat has track records that no horse has beaten, including his amazing 31 length victory in the Belmont Stakes.During his racing career, he won five Eclipse Awards, including Horse of the Year honors at ages two and three. He was nominated to the National Museum of Racing and Hall of Fame in 1974.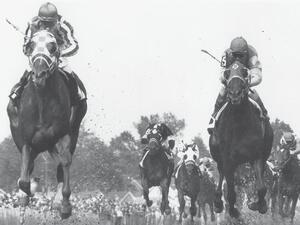 It's been more than 30 years since the day he died, yet, even nowadays, he is remembered by a lot of horse racing fans all around the world.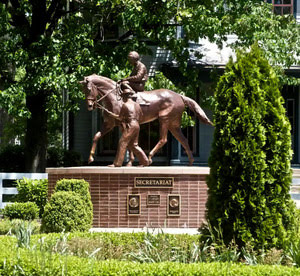 The video below is Big Red when he was 12, in his pasture in Clariborne. It's clear to see that he was very well taken care of – he runs and kicks like a colt!