Finland forests boast a healthy population of about 2,000 brown bears.Mother bears normally give birth in their hibernation caves, although those in milder climates may continue to be active over the winter, as this bear family looked to be.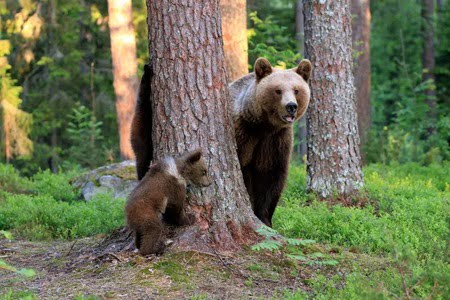 Valtteri Mulkahainen, a 59-year-old Finnish photographer, was amazed to see the touching scene between a mother and child in Matrinselkonen.
"This was a wonderful experience for me," he said. "The bear acted like a human. She carefully watched her cub bear as it wandered around the tree.
"The bear was seen playing with other cubs around the trees in the photographs. They climbed trees and went down for kisses.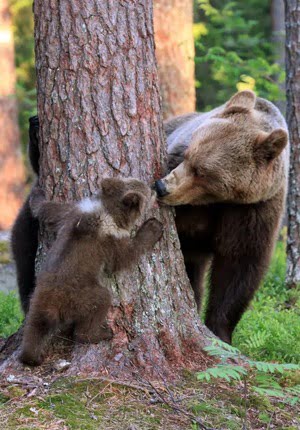 No matter the season, there's no doubt Mulkahainen caught a rare moment.