The Black Forest Horse of Germany is one of those horse breeds that you can't help but admire. It has a dense golden mane that contrasts with the rich chestnut color of their coat.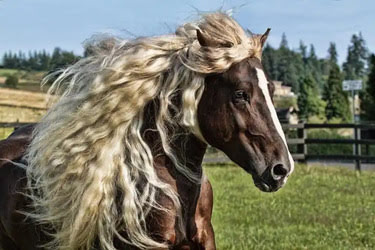 The Black Forest Horse weighs between 1,250 and 1,400 pounds on average. Mares are normally 14.3 to 15.5 hands tall, while stallions can reach up to 16 hands. Black Forest Horses are quite strong, yet they also have remarkable patience and a sweet demeanor. As a result, they are an excellent choice for first-time or inexperienced horse owners. These beautiful horses are primarily employed for driving, but many people utilize them for pleasure purposes as well, such as carriage riding.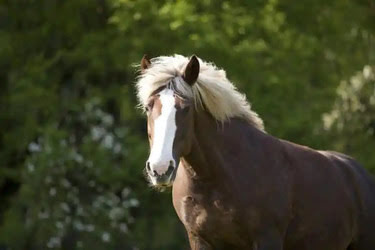 Although this working horse breed is now endangered, Germans have relied on them for nearly 600 years. The Black Forest Horses have been documented in the territory now known as Baden-Württemberg since the 15th century, according to the records of the Abbey of Saint Peter in the Black Forest. These cold-blooded horses may not be as powerful as your large draft horse breeds, but they are rugged, robust, and fearless.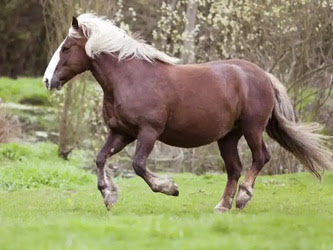 The world-famous Marbuch Stud horse farm in Germany, which has been in operation since the Middle Ages, is directly responsible for the preservation of this unique breed of horse.