It's uncommon to hear of dogs saving people,especially one caught on camera.Mountain Rescue Search Dogs England recently posted a video of a training exercise that depicts the experience of being rescued by one of their trained dogs after becoming buried in the snow.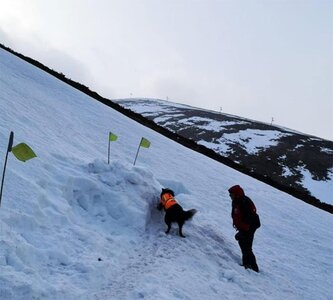 An organization made up of mountain rescue search dog trainers, rescue search specialists, and rescue dogs is called Mountain Rescue Search Dogs England. In order to find lost hikers and climbers in the mountains, dogs and their handlers follow the scent of humans. The MRSDE website states that search dogs are taught to respond when a human scent is pushed in their direction by the wind or air currents.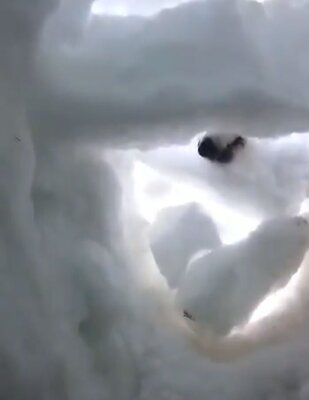 This means that they respond to ANY human scent they detect rather than specifically tracking a specific missing individual. One of their rescue dogs, Flo, tries her hardest to dig down and rescue the volunteer in the video below, which was captured during a training exercise in which a volunteer further descended and buried himself in snow.