Hemingway and Waffles are best friends, but they have no idea that they are from different species. Despite being rescued from a paddock in bad condition, the goose and mini horse's bond and spirits were unaffected.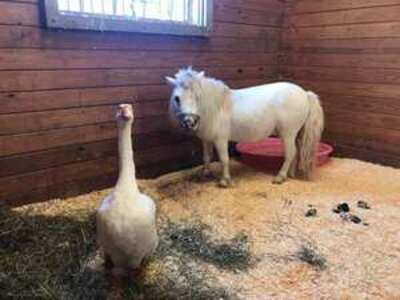 The Bucks County SPCA noted Hemingway the goose was particularly protective of Waffles right away. They also noted Hemingway's independence and tenacity.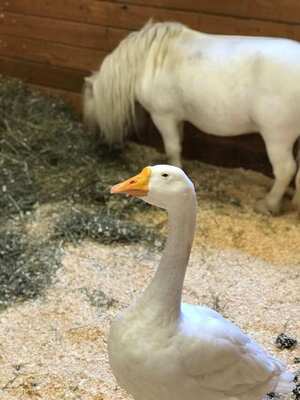 The shelter wanted to find an adopter who would keep them together. As fate would have it Maddie and Nick, who had bought a farm, saw a posting about the pair. That's when the lives of the animal friends was about to get exciting!
Their unusual relationship is a solid proof to prove that you can get through anything with a good friend by your side. Feel free to share this post with your friends and family members!