Friesians are unquestionably one of the most beautiful horse breeds in the world. This breed is remarkable for a variety of reasons. Their completely black and shiny skin distinguishes them as a breed.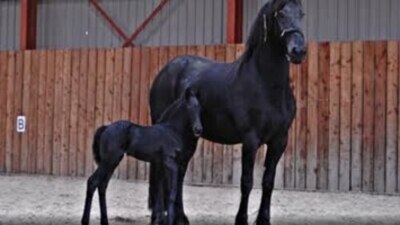 They have ranked number 4 and the average price of a Friesian horse is around 25k dollars, which is surprisingly less than the Thoroughbreds, Quarterhorses, and Arabians who are ranked among the top 3 most expensive horses.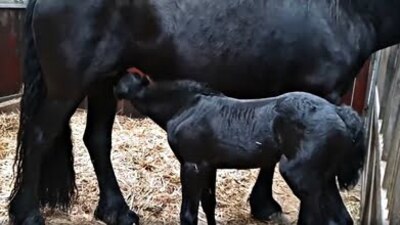 In the video below, take a look at the cute baby foal named Jildou. She is a ten-week-old filly that is just stunning. She can't get enough of racing around the farm with her mother, who is as wonderful as she is. She is clearly ecstatic, as are the majority of the foals, as they get the confidence to walk and then gallop around joyfully and freely.