Meet the feline sensation with the badass name, SWAT Cat. This tough tortoiseshell cat stole the hearts of the Boston Police Department's SWAT team and became the department's very own mascot.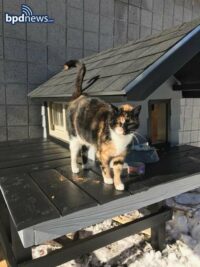 Despite being a stray, cat made frequent visits to the police station and quickly charmed her way into the officers' hearts. They were eager to offer her a life indoors, but SWAT Cat was not interested in giving up her freedom to become an indoor cat. While she enjoyed the safety and companionship offered by the officers, she was not ready to trade her outdoor adventures for a bed and a bowl.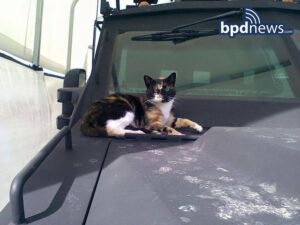 The officers recognized that they couldn't leave one of their own without a home, so they decided to build a special "cat condo". Officer Jamie Pietroski spent several hours over several days constructing a beautiful outdoor house for the beloved feline. The house was equipped with sliding glass doors, a roomy porch, and a stylish, open-plan studio layout. When it was finished, SWAT Cat happily moved in and made herself at home.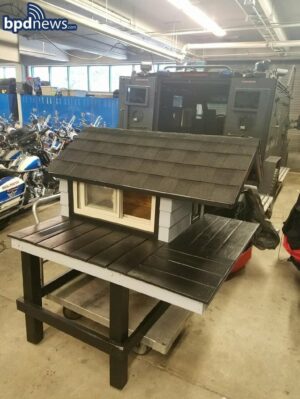 With her very own house to retire to whenever she pleases, SWAT Cat still enjoys the freedom to roam the neighborhood and live her independent life. The officers were overjoyed to see the contentment that their furry friend found in her new home, and she can always count on the SWAT team to have her back.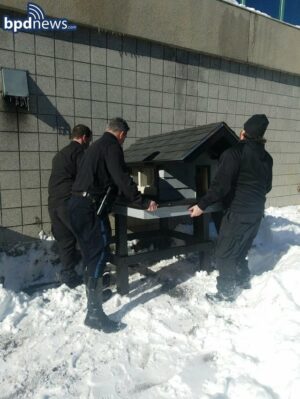 It's heartwarming to know that a little cat can bring so much love and joy to the lives of those around her. She may be tough, but she also has a soft side that has endeared her to everyone in the department.