A security camera in Washington State has captured a charming video of a raccoon playing in the snow. The footage shows the raccoon standing on its hind legs and reaching towards the sky, attempting to catch snowflakes as they fall.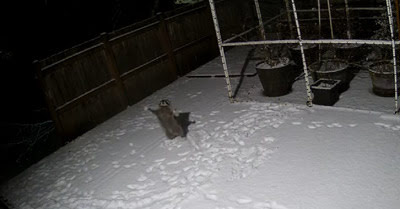 As someone who doesn't live in an area with snow, the video reminds me of the beauty of nature and the fun that can be had in the winter. Whenever I visit a place with snow, I'm always on the lookout for animal tracks in the snow, as they are captured so clearly in the white powder.
In this case, the raccoon's paw prints were caught on camera by Timothy Ellis, who noticed the unusual markings on his deck in Everett, Washington. Timothy had no idea what had caused the markings until he checked the footage from his floodlight security camera.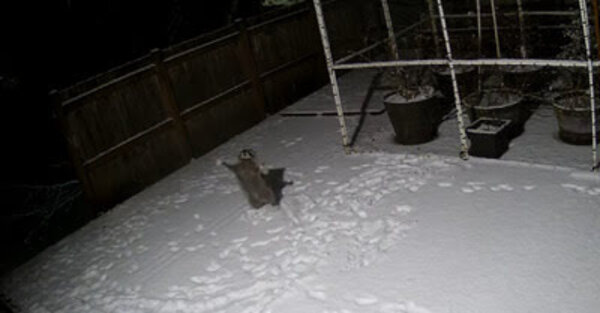 The 27-second video, which was shared on Boing Boing, shows the raccoon attempting to catch snowflakes in its paws, only to have each one slip through its grasp and disappear into the snow. Despite its repeated attempts, the raccoon appears to be unable to catch a single snowflake.
The video is a great reminder of the simple joys of life and the playful nature of animals. It's fascinating to see the steps an animal takes and the path they choose, especially when it's captured in such a charming way.