Louis and Comet's friendship is an undeniable bond that transcends all expectations. Emma Massingale, a professional horse trainer from North Devon, England, adopted Louis when he was a tiny kitten, and since then, he has been calling her home his own personal kingdom.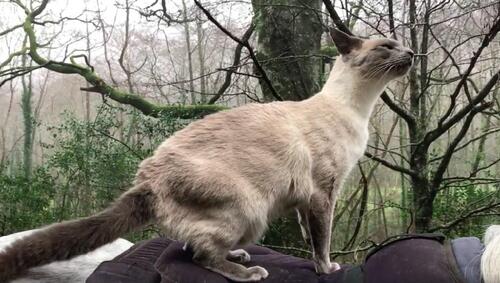 Louis loves to follow Emma to the stable and spend time with his best friend, Comet. On some days, they have even been seen taking a stroll together, breathing in the fresh air and enjoying the pleasant scents of nature.
These two have an incredibly unlikely connection and have quickly become inseparable. Louis looks up to Comet with admiration and Comet acts as a fatherly figure, providing Louis with gentle guidance and unwavering love. They are a true testament to the power of friendship and it is clear that this bond will last for many years to come.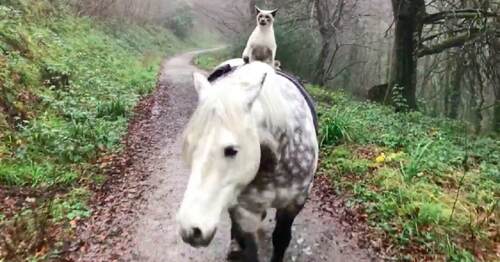 It is a heartwarming story that deserves to be shared with all. Watch the video to get a glimpse of this special pair and don't forget to spread the love and share it with your friends!