Being a mother is one of the most special and powerful connections in the world. Children are at their happiest when they have mothers who love and care for them unconditionally. Mothers also teach their children valuable life lessons and help shape their understanding of the world around them. They truly are a precious gift from God.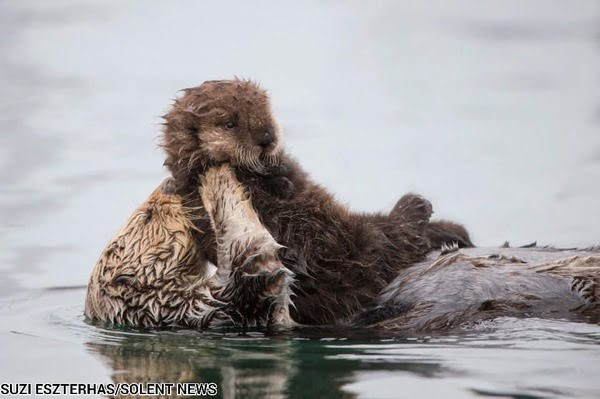 Recently, heartwarming photos of a mother otter and her newborn baby have been making waves on the internet. These pictures, which were originally taken a few years ago, continue to be shared and loved by many. They showcase the devotion and love of a mother otter as she carries her baby on her belly while swimming in the bay, keeping it warm and dry.
The photographer, Suzi Eszterhas, captured this beautiful moment in Monterey Bay, California, using a long telephoto lens to avoid disturbing the mother and her baby.
Mothers play a crucial role in the survival of baby animals, who rely on their care and protection to survive in the wild. This is why these photos resonate so deeply with people. The otter mother was not shy about caring for her baby in a busy harbor, and even when hunting for food, she kept a watchful eye on her baby.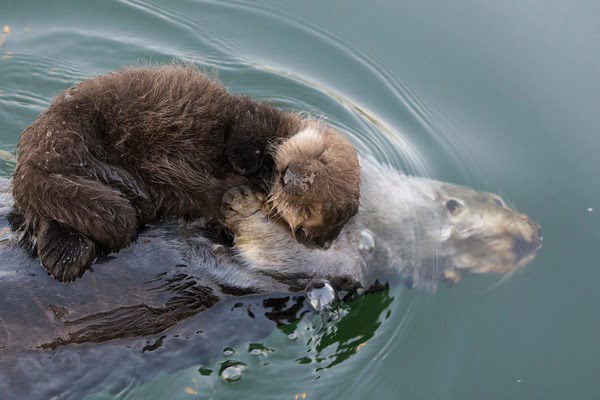 Eszterhas commented on the experience, saying, "It was adorable, and it also really showed how vulnerable and trusting wild animals can be." This scene truly captures the beauty and love of motherhood.