Living off the grid, deep in the wilderness, is a lifestyle that many of us cannot even begin to imagine. However, there are still countless individuals who choose to make their homes in such remote locations, far away from the hustle and bustle of city life. One such person is Seppo Laamanen, a 65-year-old man who lives alone in a cozy house nestled in the woods of Finland. Despite living alone, Seppo has never felt lonely, as he has always found solace and companionship in the animals that live in close proximity to his home. But among all of his animal friends, there is one creature with whom he shares a particularly special bond – an otter.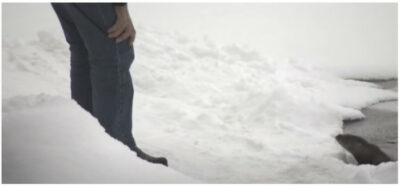 It all began a few winters ago, when Seppo was surprised to find the tiny otter on his porch, begging for food. The weather was brutally cold, and with the lake nearly entirely frozen, it was almost impossible for the little otter to find anything to hunt. Being the kind-hearted man that he is, Seppo offered the otter some fish, which it gratefully accepted. From that moment on, a beautiful friendship was born.
As the days and weeks went by, the otter became a regular visitor to Seppo's home, and the two of them grew increasingly close. Now, not a single day goes by without Seppo being visited by his four-legged friend, a visit that he eagerly anticipates every morning. The otter has even grown to feel at home in Seppo's house, and the older man is more than happy to have it there.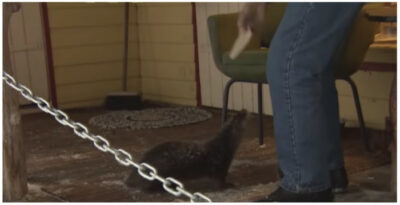 As the winter months approach, Seppo makes sure to stock up on extra food in his pantry, just in case his otter friend decides to bring over some of his furry friends as well. This adorable and heartwarming story of friendship between a man and an otter has touched the hearts of many and has even become famous online after someone decided to share it with the world.