Pokémon are adorable, and their designs are interestingly unique. There's no doubt that many of us have imagined what it would be like if Pokémon were real and didn't just exist as cute animations at some point in our lives.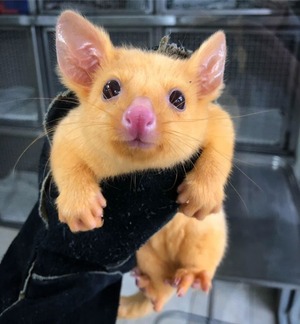 While not a genuine Pokémon, this lovely little girl's unusual coloring has wowed the internet, with many comparing her to the famous Pickachu.She is, indeed, a golden brushtail possum!
The baby possum was rescued after falling off her mother's back and becoming vulnerable and alone.Fortunately, a caring individual discovered and rescued her, transporting her to the Boronia Veterinary Clinic and Hospital in VIC, Australia.
Golden brushtail possums appear to be common brushtail possums with yellow fur instead of brown.The golden color is caused by a mutation that causes low melanin levels.
And, while brown is the most common color for brushtail possums, they can also be black, silver/grey, red, or yellow.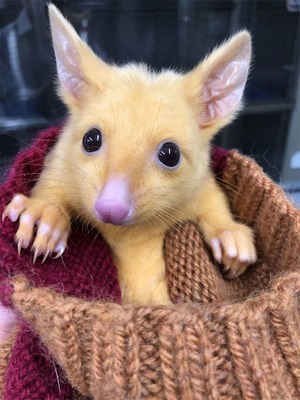 Unfortunately, the golden possums' bright fur attracts predators, which is one of the reasons they are so rare.
This lucky little girl, on the other hand, did not have to worry about any of that. After being rescued, she received all of the care, comfort, and safety she required, and she went on to live with a carer until it was time for her to be released into a wildlife preserve.